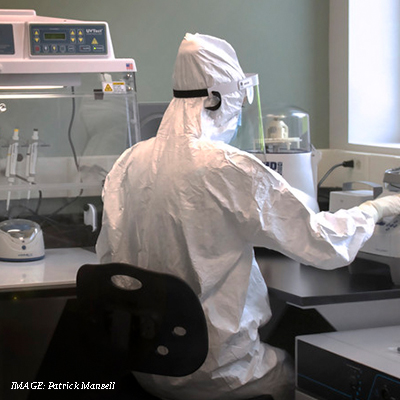 Ancient DNA Laboratory
Penn State Ancient Biomolecules Research Environment (PSABRE)

The ancient DNA labs are located in the Hallowell Building separate to modern DNA labs.

These ultra-clean labs have specifications such as positive air pressure, HEPA-filtered air and UV lights to minimize contamination on old and degraded samples.

These labs were completed in July 2021.